Getting started with the SDK & Project Editor in MSFS 2020

Microsoft Flight Simulator (2020) is the latest release in the franchise which spans some 37 years. This release boasts impressive graphics employing satellite imagery from Bing maps acallylong with AI assisted automati generated scenery and buildings. I've sunk quite a number of hours into it already and it blows its predecessor, FSX, out of the water.
The simulator has been release with a Developer Mode and tools which allow users to expand beyond its already impressive feature set. An optional SDK (Software Development Kit) is available for download as well.
Enabling Developer Mode
Enabling Developer Mode is easily accomplished by navigating to Options -> General -> Developers and toggling the Developer Mode setting on.

After it is enabled you will see a menu bar at the top of the window.

Some Developer Mode Features
In addition to developer tools used to extend the simulator, enabling developer mode also provides access to features such as the following:
Frames per Second (FPS) counter and related diagnostic information
Ability to change weather without exiting the flight
Ability to relocate the aircraft without exiting the flight
Project Editor
The project editor allows creating and editing projects. Once a project is opened or created various windows appear which are used during the creation of the project. The windows will be different, depending on the type of project and object you're working on.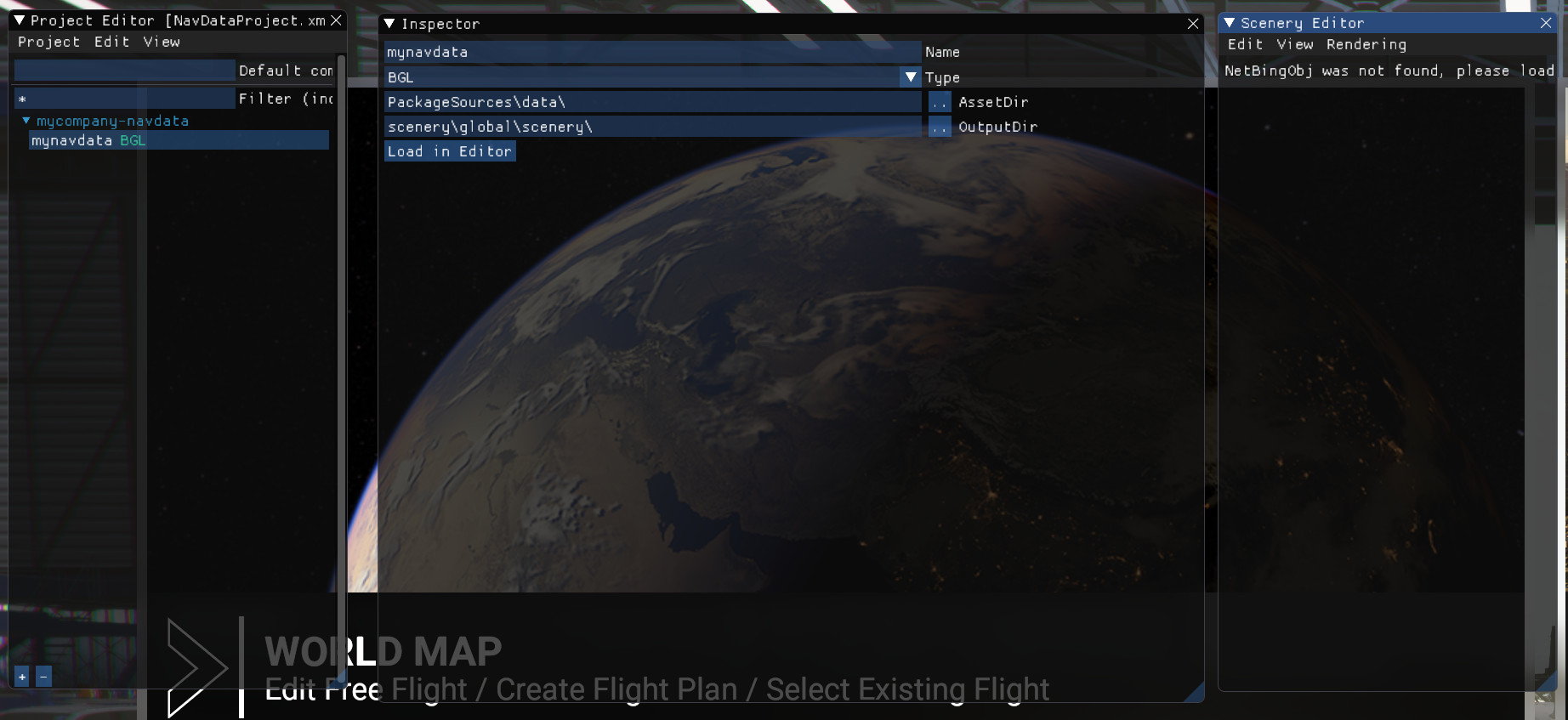 SDK and Sample Projects
Downloading the SDK and related documentation is done through the Developer Mode menu. Navigate to Help -> SDK Installer. A browser window will open and the installer will download. After it is downloaded, run it and follow the wizard to install the SDK to your location of choice, for example C:\MSFS SDK.
The documentation will be available in C:\MSFS SDK\Documentation. A word of warning: it is nowhere near complete and many pages are marked as "TO DO".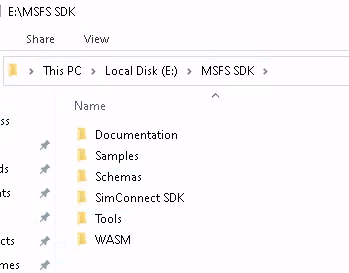 There are various sample projects available in the Samples folder which cover 3D model design, editing mesh objects as well as interaction with the simulator via the SimConnect SDK.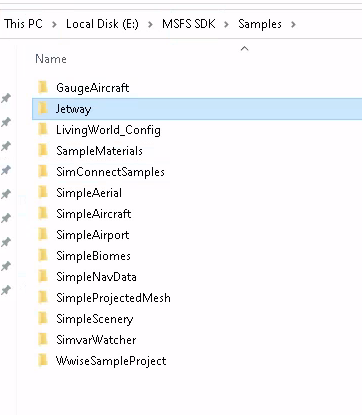 For more information on installing the SDK refer to this forum post.